What's Included:
1 VaporFi Atom™ Dry Herb Vaporizer
1 Straight Mouthpiece (Pre-Installed)
1 Oven Door (Pre-Installed)
1 Replacement Screen
2 Cleaning Pipes
1 Packing Tool
1 Micro USB Cable
1 User Manual
Specs & Features
Battery Capacity: 3000mAH
LED Temperature Indicator
Temperature Range: 360°F-464°F
Output Voltage: 3.3-4.2V
Output Wattage: 15 Watts
Max Operating Current: 4A
Circuit, Over Voltage and Overload Protection
Motion Sensing Technology
Single-Click Activation
Streamlined Mode Navigation
30 Second Standby Shut-Off
Heat Ramp LED DIsplay
Blue Light: 360°F
Yellow Light: 410°F
Red Light: 464°F
Battery Life LED Indicators
Green: Full Battery
Yellow: Partial Battery
Red: Low Battery
White Light: Prepared for Use
Purple Light: Heating
Charged Via USB
100% Food Grade Mouthpiece
Instructional manual available here.
Warning: Do not attempt to modify equipment. Please refer to your manual for further safety instructions.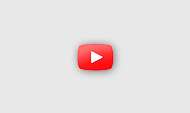 Close
30-Day Money Back Guarantee
This policy is for online purchases via VaporFi.com. For the return policy on purchases made at a VaporFi store, please contact individual store. Whether or not you are the adventurous type, we never want to leave you feeling burned, so when you purchase any of our products, aside from e-liquids, keep calm knowing we have a 30-DAY MONEY BACK GUARANTEE. Don't be plagued by the "what-if's" if you want to try VaporFi products, just do it knowing you won't be forced to keep them if things don't work out.
After you purchase our products, should you find that anything fails to satisfy you, does not work properly, or just does not meet the expectations you had, give us a call and we'll handle it.
We are very committed to serving our customers, so we back our products up 100%. We are so sure you will love them and enjoy vaping with them, we have no problems refunding if there's a problem.