What's Included:
1 30ML Bottle of Strawberry Shortcake Ice Cream
Want a 4-Pack? Bundle & Save
Specs & Features
More Information
FDA Registered Lab*

We make our eliquid in a state of the art manufacturing facility. The lab is registered with the FDA as a tobacco manufacturer.

See Certificate

Top-Rated Nicotine

Not all nicotine is created equal. While many look to source the most readily available and inexpensive nicotine, we only use the purest available levorotatory nicotine or l-nicotine. This is the most physiologically active type of nicotine.

See Nicotine Report

Top-Rated Glycerin

Glycerin can be produced from any number of agents, but ours is sourced strictly from Soybean and only the highest quality producers, so most peanut allergies are not an issue.

See Glycerin Report

Better than Food-Grade

Our E-Liquid flavorings are specifically made to be inhaled, they are a step beyond "food grade," and they have been GRAS approved.

See Lab Report

Kosher Grade

Our E-Liquid base consists of USP Grade Kosher ingredients.

See the Certification

Formulas FDA Registered

All of our formulas are on file with the FDA; we want them to know what we're up to!

Child-Proof Bottles

All of our e-liquids are safely packaged in child-proof bottles (NOTE: please keep from reach of children).

See General Certificate of Conformity

Lot Numbers

All of our products contain these handy little labels known as "Lot Numbers" so that all of our products can be traced to their origins.

High Operation Standards

We strictly adhere to cGMP operation standards, in line with the 21 CFR part 111 guidelines.
* VaporFi products are not approved by the Food and Drug Administration ("FDA") nor does the FDA endorse or deem these products to be safe for use by consumers.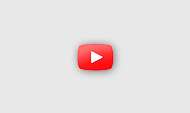 Close
30-Day Money Back Guarantee
This policy is for online purchases via VaporFi.com. For the return policy on purchases made at a VaporFi store, please contact individual store. Whether or not you are the adventurous type, we never want to leave you feeling burned, so when you purchase any of our products, aside from e-liquids, keep calm knowing we have a 30-DAY MONEY BACK GUARANTEE. Don't be plagued by the "what-if's" if you want to try VaporFi products, just do it knowing you won't be forced to keep them if things don't work out.
After you purchase our products, should you find that anything fails to satisfy you, does not work properly, or just does not meet the expectations you had, give us a call and we'll handle it.
We are very committed to serving our customers, so we back our products up 100%. We are so sure you will love them and enjoy vaping with them, we have no problems refunding if there's a problem.