What's Included:
1 VaporFi VEX® 150 TC MOD
1 VaporFi Venom RDA
2 VaporFi High-Capacity 35A 2500mAh 18650 Batteries
1 30ML Bottle of VaporFi Grand Reserve Catch Ya Latte
10 Premade Alien Coils
1 Stainless Steel Drip Tip
1 Delrin Drip Tip
1 510 Connector
1 Adjustable Airflow Ring
1 Velocity Deck
1 Accessory Bag (4 Extra Post Screws, 9 O-Rings, 1 Allen Key)
1 x USB Cable
1 x User Manual
VaporFi VEX® 150 TC MOD Specs & Features
22x82x57mm
Brushed Zinc Alloy Construction
Requires 2 30A 18650 Batteries (Not Included)
Wattage Range: 1 - 150 Watts
Temperature Control Compatible
Resistance Range: 0.1 ohm - 3.5 ohm
Temperature Resistance Range: 0.05 ohm - 1.5 ohm
Temperature Range: 200°F-600°F / 100°C-315°C
Modes: Power/Ni200/TCR/Bypass/Memory(M1,M2,M3)
Keylock Feature
Stealth Mode
0.96" inch OLED
Reverse Polarity Protection
Over-Discharge Protection
Over-Charging Protection
Over Current Protection
Charged via USB
Venom RDA
22mm Diameter
22.0x40.5mm
Brass Center Screw
Dual Stainless Steel Posts
Resistance Range: 0.05ohm – 2.0ohm
510 Threading
6 Deck Airholes
Standard Configuration: Conical Top Cap Intake
Wide Bore Configuration: Flat, Increased Airflow Intake
Color Changing at or above 80-100W
Kanthal Resistance Range: 0.1ohm-2.0ohm
Temperature Control Resistance: 0.05ohm-2.0ohm
VaporFi Premade Alien Coils (0.3,0.8, 32GA)
Resistance: 0.45 ohms
Compatible with Vemon RDA and Bolt RDA
VaporFi Grand Reserve Catch Ya Latte
30% PG/ 70% VG
Primary Flavors: Espresso, Steamed Milk, Caramel and Hazelnut
Instructional manual available here.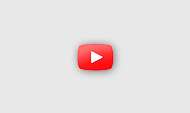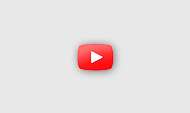 Close
30-Day Money Back Guarantee
This policy is for online purchases via VaporFi.com. For the return policy on purchases made at a VaporFi store, please contact individual store. Whether or not you are the adventurous type, we never want to leave you feeling burned, so when you purchase any of our products, aside from e-liquids, keep calm knowing we have a 30-DAY MONEY BACK GUARANTEE. Don't be plagued by the "what-if's" if you want to try VaporFi products, just do it knowing you won't be forced to keep them if things don't work out.
After you purchase our products, should you find that anything fails to satisfy you, does not work properly, or just does not meet the expectations you had, give us a call and we'll handle it.
We are very committed to serving our customers, so we back our products up 100%. We are so sure you will love them and enjoy vaping with them, we have no problems refunding if there's a problem.