What's Included:
1 VaporFi VEX® 150 TC MOD
1 USB Cable
User Manual
Specs & Features
22x82x57mm
Brushed Zinc Alloy Construction
Requires 2 30A 18650 Batteries (Not Included)
Wattage Range: 1 - 150 Watts
Temperature Control Compatible
Resistance Range: 0.1 ohm - 3.5 ohm
Temperature Resistance Range: 0.05 ohm - 1.5 ohm
Temperature Range: 200°F-600°F / 100°C-315°C
Modes: Power/Ni200/TCR/Bypass/Memory(M1,M2,M3)
Keylock Feature
Stealth Mode
0.96" inch OLED
Reverse Polarity Protection
Over-Discharge Protection
Over-Charging Protection
Over Current Protection
Charged via USB
Compatible with Edge, Vice, Venom RDA, Vibe, Viper, Bolt RDA and VShock tanks
Instructional manual available here.
*Only use Wall Chargers/adapters that have an input of 100-240 V 50HZ-60HZ and an Output of 5V/500 mah.
Warning: Do not attempt to modify equipment. Please refer to your manual for further safety instructions.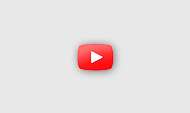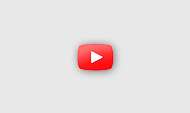 Close
30-Day Money Back Guarantee
This policy is for online purchases via VaporFi.com. For the return policy on purchases made at a VaporFi store, please contact individual store. Whether or not you are the adventurous type, we never want to leave you feeling burned, so when you purchase any of our products, aside from e-liquids, keep calm knowing we have a 30-DAY MONEY BACK GUARANTEE. Don't be plagued by the "what-if's" if you want to try VaporFi products, just do it knowing you won't be forced to keep them if things don't work out.
After you purchase our products, should you find that anything fails to satisfy you, does not work properly, or just does not meet the expectations you had, give us a call and we'll handle it.
We are very committed to serving our customers, so we back our products up 100%. We are so sure you will love them and enjoy vaping with them, we have no problems refunding if there's a problem.