Age Certification
By entering this website, you agree that you're of legal age in your state to purchase electronic cigarette products.
in the news
Extra, Extra read all about electronic cigarettes and VaporFi.

Read about the latest happenings in E-Cigarette news. Whether it's news on the electronic cigarette industry, product info, advancements that are happening or VaporFi launches and events; if it's going on and is worth your time, we're gonna let you know about it here!
E-cigarettes are a very sensational topic these days, with many debates happening daily. As they gain further ground and popularity, you can bet there will be important info to report on! Want the unbiased truth, come and get it!
VaporFi News
November 16th, 2016
Vaporfi Brews up Coffee Lovers Dream with Mocha Raspberry E-Liquid
As Vaporfi continues to elevate their craft line of premium e-liquids, they are excited to announce the release of Raspberry Mocha by Vaporfi. Taking a draw of this robust e-liquid immediately whisks you away to your favorite coffee shop and into raspberry mocha bliss. This premium blend is encased in collectible coffee cups to pay homage to barista and coffee enthusiasts everywhere.

Read More

November 11th, 2016
VaporFi E-Commerce Now Open for Business in Australia
VaporFi launched www.VaporFi.com.au to better serve its fast-growing and loyal customer base in Australia. Since VaporFi's launch in 2012, Australia-based patrons have incurred higher costs in shipping and experienced longer wait times for delivery. The new site offers many benefits and incentives, specifically designed to save time and money while offering VaporFi's latest in vaping technology and premium e-liquid's.

Read More

November 9th, 2016
VaporFi & Cosmic Fog Bake Apple Pie E-Liquid Flavor
VaporFi and Cosmic Fog, two vaping industry leaders, have come together once again to announce the collaboration of their second exclusive e-liquid flavor, Grandma's Dutch Apple Pie, under the VaporFi moniker Crafted by Cosmic Fog. The vapor from this flavor travels across your palate revealing the subtle hint of a flaky pie crust flavor, reminiscent of trips to grandma's house that always exuded aromas of warm baked goods. Grandma's Dutch Apple Pie finishes with a delicate fusion of all three ingredients leaving an insatiable after taste.

Read More

October 13th, 2016
Vaporfi Releases New Bites Vanilla Caramel
Vaporfi today announced the latest addition to their craft line of premium e-liquids, Bites by Vaporfi. Vaporfi Bites Vanilla Caramel Swirl vape juice flavor combines vanilla bean ice cream and rich smooth caramel, and tops it off with a hint of delectable Bavarian cream. The alluring blend of vanilla and caramel pulls you in, while Bavarian cream soothes the palate with a crisp back note upon exhaling. This unique combination of flavors executes a sweet remnant of a classic ice cream treat.

Read More

October 1st, 2016
Vaporfi Launches "Pink Ribbon" Campaign to Benefit Breast Cancer Research
Vaporfi today announced the launch of its second annual "Pink Ribbon" campaign in an effort to raise funds for breast cancer research and awareness. The campaign will be funded though purchases made from their Pink Ribbon Blend menu and will run through the end of October, with proceeds benefitting The Susan G. Komen Breast Cancer Foundation. "When breast cancer is detected early, survival rate is significantly higher." Says Nick Molina, CEO of Vaporfi. "This is the second year Vaporfi and its patrons band together to donate to early detection research that will aid in the saving of lives."

Read More

September 27, 2016
VaporFi Releases New Very Berry Slushie E-Liquid
As Vaporfi continues to elevate their craft line of premium e-liquids, they are berry excited to announce the release of Very Berry Slushie by Vaporfi. The all new Very Berry Slushie marries the bursting tart piquancy of berry with the refreshingly sweet and hydrating tang of watermelon. The alluring strawberry front note pulls you in like a 2am craving to visit the convenience store, while blueberry and raspberry come together to promote a distinguished taste. This unique combination of flavors executes a perfect icy back note that mirrors the beloved Slushie drink to a science.

Read More

September 15, 2016
VaporFi Launches Their Biggest MOD Collection Online!
After a successful BETA release, Vaporfi today announced the full launch of a robust collection of temperature control MOD's, VOX, VEX, & VAIO. "Vaporfi is thrilled to announce the release of these formidable collections," says Nick Molina, CEO of Vaporfi. "These MOD's all pack unparalleled power and compliment diverse capabilities." MOD's are available for purchase online and at Vaporfi stores. Don't hesitate to elevate your vape game; you're only as good of a cloud chaser as your MOD is a performer.

Read More

September 2, 2016
VaporFi's $1 Giveaways on Instagram are a Hit
As if vapers needed another reason to follow VaporFi on social media, connecting with the brand on Instagram should be a must for every vaper. Known for their cutting edge vapor products, wide array of top-quality e-liquids, and the best vapor lounges around, VaporFi is now giving their customers something even more exciting to look forward to: giveaways on Instagram.
While these are some really exciting "giveaways," the technicality here is that winners pay only $1 for some incredible items, such as mods, vape pens, and sometimes collections of e-liquids. These giveaways vary from the typical, and there's no predicting what kind of amazing goods and juices are going to be given away for $1! Fans have been very excited about these contests, and there really is no telling what they're going to be offering up next, so anyone who enjoys great quality products and e-juices, should make it their mission to follow VaporFi on Instagram. Nothing compares to winning vape gear!

August 31, 2016
VaporFi Launches the Venom RDA and the Viper Tank
VaporFi has just released two very exciting, very innovative new vape tanks, and these products are at the height of current vapor technology. The VaporFi Venom RDA and the VaporFi Viper Tank will now offer vapers an even greater range of advanced offerings. Aiming to stay on pace with the ever-present drive for more advancements, it is certain these tanks are going to make some waves in the industry.
The VaporFi Venom RDA was designed to offer a cutting-edge tank for expert vapers and users. It is powerful and buildable, and enables the vaper to have an array of custom features. It is a precision-machined piece, and offers quad-airflow. The Viper Tank, similarly was designed to offer endless custom features, as well as both top and bottom airflow. This tank was crafted to deliver the most amount of flavor possible, and the amount of vapor production is certainly awe-inspiring. For those looking for the most advanced tanks, including those that offer a range of dynamic features from a brand known for quality, look no further VaporFi's newest, most innovative tanks yet.

August 26, 2016
Show Us Your Badge Campaign
Vaporfi has just announced it's "Show Us Your Badge" Campaign and in case you were unaware of it, allow us to introduce you to this fine effort in vaping and gaming fun. For those of ages 18 to 34, who can vape like the mad Pokemon Go skills you so boldly boast about, collecting those Pokemon badges has never been more lucrative.
Between July 29th and July 31st, vapers are invited to bring their badges into a participating Vaporfi store and receive 15% off any single product purchased; vape pens, mods, e-liquids, you name it! Of course, all badges were welcome, however all ages are not; this contest was intended for older "kids" only. If you're walking around catching Pokemon with a vape pen in hand, head into your local VaporFi store to score even more with discounts and fun!

August 22, 2016
VaporFi Launches "Catch 'Em All to Try 'Em All" Campaign
After the sweeping success of the "Show Us Your Badge" social media campaign, VaporFi had no choice but to follow it up with something equally fun and rewarding, and they did just that with their "Catch 'Em All to Try 'Em All" campaign. Connecting their thousands of incredible vape juice flavors with the concept of Pokemon Go's catching frenzy, this contest rewards Pokemon Trainers with access to exclusive flavors and products at discounted prices. The more Pokemon caught, the more rewards.
VaporFi's mantra, "Think It, Mix It, Vape It" crosses with the Pokemon Go message of "Catch 'Em All" and became: "Catch It, Post It, Tag It," inspiring Pokemon Go players to bring their Pokemon catching action into VaporFi stores, then posting their catches on social media, and showing off their screenshots for even greater discount. Pokemon Go and Vaping; it's a winning combo!

August 19, 2016
Spinfuel Review: Strawberry Shortcake Ice Cream Crafted by Cosmic Fog Exclusively for VaporFi
Spinfuel Magazine, known for providing the vaping industry's most honest, hands-on, in-depth reviews, recently tried our new vape juice in collaboration with Cosmic Fog, Strawberry Shortcake Ice Cream. Not only did all 5 reviewers give this juice 5 out of 5 stars, they also provided readers with vivid descriptions of the flavor, giving vapers who haven't yet tried it a vicarious experience of vaping this juice. "Strawberry Shortcake Ice Cream is an elusive mixture of three excellent flavors combined in such a way as to make it one of the smartest all-day-vapes we've had the pleasure to vape. The delivery of the three flavors almost lines up with exactly what a real life strawberry shortcake with ice cream would."
Read More

August 17, 2016
An Inside Look at the Vaping Industry with VaporFi
Piinpoint recently conducted an exclusive interview with our CEO, Nick Molina, to pick his brain on the vaping industry and to discuss VaporFi's growth strategy during our market's most challenging time. With a background in operating brick-and-mortar stores, Nick explains how he selects which markets to penetrate, how the industry has changed since he first entered, how regulations will affect operations, and gives inspiring words of encouragement for future business owners. His optimism comes from decades of experience in launching successful entrepreneurial ventures, so it is not said in vain. With that in mind, he gives some sound advice to aspiring entrepreneurs and franchisers.
Read More

December 30, 2015
VaporFi X MMA
VaporFi has been in the loop of sponsoring MMA events for some time now, and it's been one hell of a combination! Getting in on the action, while supporting some of the hottest names in the sport has been phenomenal for us. We are beyond proud of all the athletes who have repped our brand by entering the ring wearing our logo, and it's really been an honor to work with each and every one of them.
Some of the big names we've had representing Team VaporFi include the likes of Muhammed "King Mo" Lawal, Justin "Lazy Bones" Jones, Brandon Girtz, Luis "Baboon" Palomino, Brian Foster, Andy "Stunner" Uhrich, and Vinny Magalhaes. These guys are beasts, and watching the duels has been unbelievably exciting, regardless of who came out on top at the end of it. Whether you're big into MMA, or not, these fights were not to be missed, and you bet there is nothing that matches the adrenaline rush of witnessing our guys come out of the fight victorious!
So stay tuned, you bet there's going to be more of this action in the very near future as we sponsor more MMA action with Team VaporFi!

December 21, 2014
Inside South Florida with VaporFi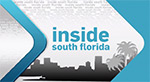 October 21, 2015
Grand Reserve Release
Back in 2015, we launched our groundbreaking Grand Reserve Collection, and it was done to much fanfare and celebration. One of the founding premises of this industry is the commitment to innovation, and continuously, constantly reevaluating what works, what doesn't, and where we can create something that has not yet been done before. Enter e-liquids. Sure, we certainly threw the industry for a loop when our first line of liquids landed, as custom blending was not yet a thing, nor was anyone else offering flavors on such an elevated scale. However, we are never content with just one level of success, and we set out to go further. The Reserve Collections were offshoots of the original, sprung from those first ideas, taken to new levels.
The VaporFi Grand Reserve Collection was created to offer the finest e-liquids. Using a signature balance of a 30% PG/ 70% VG ratio, as well as an unlimited number of flavors, along with a selection of top-secret recipes has resulted in these epically delicious, finely-aged liquids, with the finished products being nothing short of a masterpiece in vape technology. To truly finish our creations properly, they are bottled in glass to preserve their true flavors without encroachment from plastic, and they each come with a dropper for absolute ease when filling.
We invite you to experience this new level of vapor. We promise it will be unlike anything else you've vaped!

October 14, 2015
Catch Ya Latte's Award From Vape Summit
Vape Summit happened back in October of last year, and this was the largest vape event of its kind up until that point. Held poignantly in Houston, TX, we were extremely excited to meet and mingle with the vape community. The highlight, however was being spotlighted during the awards, where one of our signature flavors took home the fabulous honor of winning some notoriety.
Our exceptionally delicious flavor, Catch Ya Latte, a standout taste from our Grand Reserve Collection, took home the award for Best in Show for the Coffee category of vape liquids! It's so awesome to see the public, as well as our peers in this industry not only supporting our efforts, but being blown away by them as well!
The Grand Reserve Line was crafted to showcase the exemplary possibilities that lie in expertly crafted e-liquids. Gone are the days of vaping any garbage a random company sells you; nowadays it's all about the finest ingredients, the best flavors layered upon one another, and steeping and ageing the liquids for the most pronounced flavor profiles. The liquids in this collection are comprised of 30% PG to 70% VG for a lusciously smooth, heavy on vapor, clean-tasting liquid. It was precisely in this vein that the Grand Reserve collection was developed, and it certainly is evident to anyone who has experienced it for themselves.
So, if you have not yet tried it, you need to! Catch Ya Latte caught everyone's attention with its sensational combination of hazelnuts, caramel, and fine, dark-roast espresso. Thanks so much to the fine folks at Vape Summit who were behind this - we're honored you enjoyed our coffee flavored e-liquid that much. Our success comes in knowing you all have enjoyed our hard work and efforts!

February 10, 2015
Miami-based VaporFi, a purveyor of electronic cigarette products, has opened its second Washington area VaporFi store in Georgetown with its trademarked "vape bar" on site.

Industry News
December 10, 2015
Diacetyl and E-Cigarettes: Major Headlinep
Recently, major headlines hit the media announcing that e-cigarette products were immensely dangerous and due to a study done by Harvard's School of Public Health, 75% of e-liquids contain the dangerous substances diacetyl and acetyl propionyl, which lead to a devastating disease known as popcorn lung (bronchiolitis obliterans).
The problem with this story is that it was designed to create headlines, not offer an unbiased and truthful look at the industry's conditions. In that light, it succeeded tremendously. However, this "study" was full of holes, and it served one purpose: to shock the masses without actually offering truthful information. Unfortunately for everyone, this "research" sampled just a few liquids, and those conducting it decided to base the entire industry on these second-rate products.
As a business fully vested in this industry, and having poured years into independent research, we can attest to the fact that none of our liquids contain these harmful substances which were the subject of this report. We, as well as most people in this industry, have known for a very long time the danger of these substances, and we have chosen for the long-haul to not include them in our products due to the controversy. Vapers, it must be known, are a highly intelligent demographic, and most who are seriously into vapor as part of their lifestyles will attest to their personal convictions regarding diacetyl and acetyl propionyl.
Most vapers steer clear of these substances, and would not even consider using any liquids that contained them. Because it has long been known that quality brands who create better quality liquids do not use these substances, serious vapers have chosen to stick with brands committed to their safety, and producing liquids of a truly better quality. While this headline may have had everyone talking, as all major news outlets were reporting on it, we are proud to say that our various lines of e-liquids do not contain these substances, and regardless of the rumors, scare tactics, and hype, we will continue on with our commitment to the very highest quality of ingredients for our products.

August 30, 2013
"Let's get one thing straight: Users of electronic cigarettes, they insist, do not smoke. They "vape," which is short for "use battery-powered nicotine vaporizers." And although the swirl of white fog or vapor they exhale looks like smoke, it's not the same as the smelly, carcinogenic by-product of burning analog cigarettes. Therefore, they say, the activity shouldn't fall under anti-smoking bans."

August 28, 2013
"Booming electronic cigarette sales in the U.S. will more than double this year, hitting $1.7 billion, a top tobacco analyst predicts."

August 20, 2013
"Is it time to consider electronic cigarettes, which resemble the real thing but are tobacco-free, battery-operated devices that vaporize nicotine solutions"