Over 30,000 Flavors
From Starters to MODs
Crafted by Cosmic Fog
Exclusively for VaporFi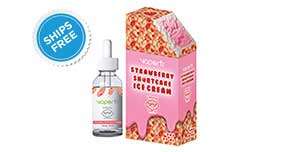 Strawberry Shortcake Ice Cream
Buy now
Learn about
the New Pro 3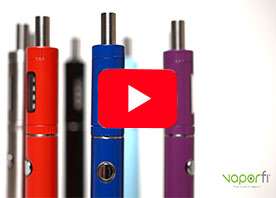 Check out the Pro 3 video tutorial
Watch Now
How do vaporizers work?
E-cigarettes and vaporizers have taken the world by storm by allowing all the pleasures of traditional smoking without the bad breath, stinky clothes, tremendous cost, and many of the harmful effects of tobacco.
Read More
"I began my journey to quit smoking 2 years ago. I tried the patch and gum with no success. My husband suggested I look into vape pens. I found a lot of different options but none of them seemed to really meet my needs. I felt like giving up and just letting myself continue to smoke. One day I stumbled upon VaporFi. I decided I had nothing to lose so I ordered a starter kit. From the first hit I knew that there was hope. VaporFi provided the quality I was looking for along with helpful tips and guidance." read more - Stephanie S. Wilmington, North Carolina
"VaporFi does vaping right! From their incredible line of top-notch vape pens and mods to their amazing stores, I am constantly impressed by their endless pursuit of perfection. I have used their vape pens for 2+ years, and will say with confidence that no one else in this market creates products at the same level. Smoking is so over with for me, and has been since I first tried vaping with VaporFi - I see no reason to smoke those nasty things when I can have a clean, option instead, that looks great, feels great, and their vape juice tastes amazing." read more - Sergio Castillo. Washington DC
Close
30-Day Money Back Guarantee
This policy is for online purchases via VaporFi.com. For the return policy on purchases made at a VaporFi store, please contact individual store. Whether or not you are the adventurous type, we never want to leave you feeling burned, so when you purchase any of our products, aside from e-liquids, keep calm knowing we have a 30-DAY MONEY BACK GUARANTEE. Don't be plagued by the "what-if's" if you want to try VaporFi products, just do it knowing you won't be forced to keep them if things don't work out.
After you purchase our products, should you find that anything fails to satisfy you work properly, or just does not meet the expectations you had, give us a call and we'll handle it.
We are very committed to serving our customers, so we back our products up 100%. We are so sure you will love them and enjoy vaping with them, we have no problems refunding if there's a problem.