Age Certification
By entering this website, you agree that you're of legal age in your state to purchase electronic cigarette products.
testimonials
We love our customers and they love us back.

The electronic cigarette vaporizer testimonials you'll find here serve the purpose of giving you perspective on how others are enjoying our products. We hope they help when making the decision if you're contemplating whether these products are right for you and your style of vaping. For more info on our company, starter kits, and accessories, have a look at our FAQ or contact customer service to chat directly with our friendly, experienced representatives!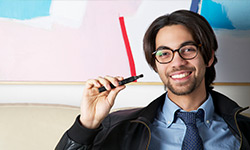 VaporFi changed my life. I was a pack-a-day smoker for almost 10 years. The patch was itchy and the gum just didn't cut it. I decided to take the risk and try e-cigarettes. After a lot of trial and error, I found VaporFi. The custom vape juice options and variety caught my eye instantly. I feel like I am in control of my own destiny. VaporFi has something for everyone, I've gone from casual vaper to total enthusiast.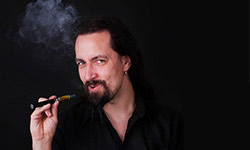 I was a hardcore smoker for many years. There were a plethora of options for e-cigarettes and I just could not decide. A good friend of mine recommended VaporFi and I admit; I was skeptical. As soon as I walked into VaporFi, I felt at home. The sales associates educated me and lead me in the right direction for the perfect set-up. I have not smoked a cigarette since that day. VaporFi provides a ton of options for every level of vaper.
Frank H. - Orlando, Florida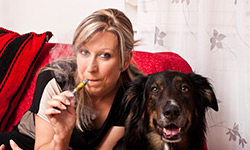 I began my journey to quit smoking 2 years ago. I tried the patch and gum with no success. My husband suggested I look into vape pens. I found a lot of different options but none of them seemed to really meet my needs. I felt like giving up and just letting myself continue to smoke. One day I stumbled upon VaporFi. I decided I had nothing to lose so I ordered a starter kit. From the first hit I knew that there was hope. VaporFi provided the quality I was looking for along with helpful tips and guidance.
Stephanie S. - Wilmington, North Carolina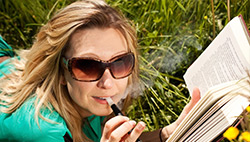 There's no denying how great vaping is, but in a market like this, where there are SO many different products, and too many low-end items, VaporFi makes everything top quality, simple, fun, and easy to use. Vaporfi's vape juice is the best quality and best tasting out there. They are all about the industry and have the best customer service - I love that. Thanks guys!
Jenny Klein - Sarasota, FL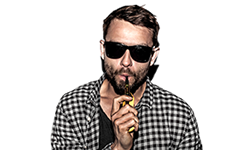 VaporFi does vaping right! From their incredible line of top-notch vape pens and mods to their amazing stores, I am constantly impressed by their endless pursuit of perfection. I have used their vape pens for 2+ years, and will say with confidence that no one else in this market creates products at the same level. Smoking is so over with for me, and has been since I first tried vaping with VaporFi - I see no reason to smoke those nasty things when I can have a clean, option instead, that looks great, feels great, and their vape juice tastes amazing.
Sergio Castillo - Washington DC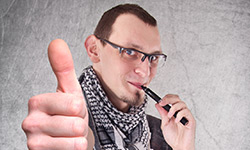 Having been an e-smoker for some time, I can say VaporFi is the best there is. Truly amazing innovation right here, it's become even more enjoyable than simply smoking cigarettes ever was. Flavors, performance, and the feeling are all totally on point.
Martin S. - Riverside, CA