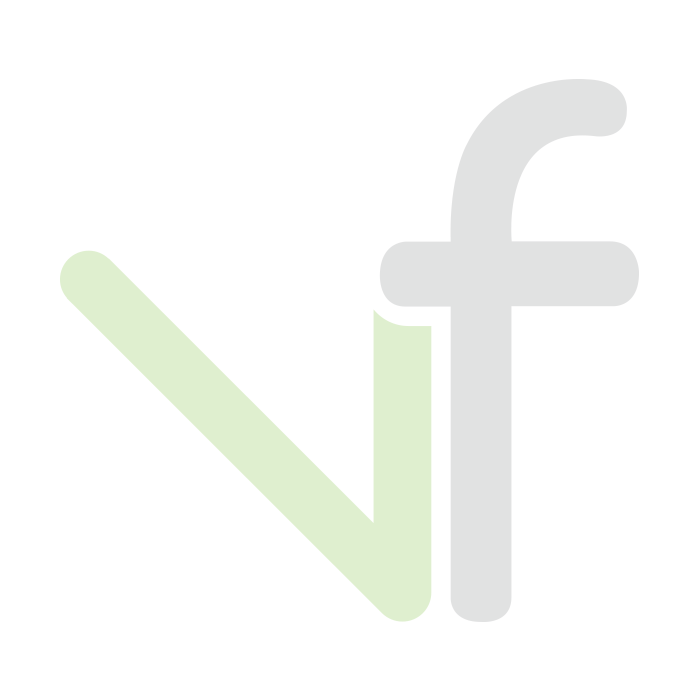 calcPageSize())" />
calcPageSize())" class="absolute inset-0 object-contain object-center w-full m-auto max-h-screen-75" :class="{ 'cursor-pointer': !fullscreen }" width="700" height="700" :loading="active!==index ? 'lazy' : 'eager'" :src="fullscreen ? image.full : image.img" x-transition.opacity.duration.500ms x-show="active===index" />
Freemax Maxus 2 200W Vape Kit
What's Included
1 x Maxus 2 200W Mod
1 x M Pro 3 Tank
1 x 0.15ohm M1-D Mesh Coils
1 x 0.2ohm 904L M2 Mesh Coils
1 x 5mL Glass Tube
1 x Type-C Cable
1 x Silicone Ring
1 x User Manual
1 x Warning Card
1 x Warranty Card
1 x Dessicant Packet
Think Starter Kits are just for beginners? Think again! Here, we'll prove it! As evidence, we're proud to present the Freemax Maxus 2 200W Vape Kit -- now available directly from VaporFi! Excellent as a first device, the Freemax Maxus 2 200W Vape Kit also represents an awesome way for experienced vapers to upgrade their vape in one easy move! Packed with features designed to make achieving a satisfying vape easy, quick, and virtually mess-free the Freemax Maxus 2 200W Vape Kit offers serious satisfaction, premier performance, and awesome on-the-go portability! Ready to rise to the next level of vape perfection? Add the Freemax Maxus 2 200W Vape Kit to your VaporFi cart right away!
Specs & Features
Battery Compatibility: 2 x 18650 Batteries - Not Included
Wattage Range: 5-200W
Temperature Range: 100°-315°C / 200°-600°F
Resistance Range: 0.1-3.0ohm
Power Output: 3 Power Levels
Display Screen: 1.06" TFT Screen
Chassis Material: Zinc-Alloy
Glass Capacity: 5mL
Fill System: Sliding Top Cap
Tank Material: Stainless Steel
Coil Series: Freemax Maxus Pro 904L M Coils
Coil Installation: Threaded
Low Resistance Protection
Short Circuit Protection
Open Circuit Protection
10s Overtime Protection
High-Temp Protection
Low Voltage Protection
Hinged Battery Door
Intuitive Firing Button
Two Adjustment Buttons
Locking Switch
Charging: Type-C Port
Customer Reviews
I really love it am
I really love it am really want another one
Amazing Mod! Tank Could Have A Little Better Design-But Overall: Highly Recommend Giving it a Shot!
The Mod lights up both on the front and back, and backlit on the screen on the side. There are a ton of customizable features for the lights, and the options are separate for the screen and front of the mod. Options include brightness, one color or rainbow, how long it is lit up for after hitting it, screen time out, brightness of the screen, different light patterns & speed control (EX: breathing, waterfall, Tetris, spectrum, strobe, reactive, & tons more). I wish this mod had a touch screen, even though that doesn't necessarily make a mod better, I just like them (: Even still, the side screen works great, has a lock/unlock switch at the bottom which is nice for when you have it in your pocket or bag so it doesn't misfire & use up all your juice and burnout your coil. Charging includes 2 external batteries, which I recommend getting 2 sets of and an external charger, so you always have one pair that is charged and one charging. Just make sure you put them in the plastic cases and take them off the charger as soon as they are fully charged, and use the same 2 in your vape, don't mix and match. The external charger charges them faster, it's safer, the batteries lasts longer (both while in your vape and long term, because they often eventually die out after using them for a long time,). It also has a C-port cable (included) so you can charge it with a USB wall plug, & I've heard you should connect it to your computer every month or so because the vape installs updates & will keep it working longer. You can still hit it while it's charging using the C cable, and it charges fast (with the batteries I got, anyway,) but it's not as healthy for your vape, batteries, & not as safe. Plus, the charge doesn't last as long as the external charger.
To power on, 5 fast clicks to the firing button at the top, and the same to turn it off. 3 fast clicks to get to the settings menu, where you use the firing key as the enter button and the up and down keys that you use to turn the temp up and down to scroll through the menus.
The tank is my only slight complaint. The adjustable airflow is located at the bottom instead of at the top, which I prefer because it prevents juice from leaking into it or the tank getting stuck on the mod making it hard to change the coil.
It comes with a double mesh coil installed, and an additional mesh coil in the kit. It also includes an additional spare glass in case you drop it or whatever and the glass breaks. Lastly, it has lots of rubber bands to prevent juice leakage around all the parts of the tank. It IS a huge tank though and has the capability to hold a ton of juice, which is nice, so you don't have to refill it often.
Speaking of, to refill the tank with juice, you find the little red dot towards the top, above the glass, and lift and slide the remaining top piece over. The slit where you refill the juice is a little too small, and I've occasionally had the juice leak out as I am refilling.
Other than that, I love this vape. I am a vape enthusiast, so I highly recommend giving this one a try, or at least, the mod. It's amazing.
I LOVE THE MOD
The Freemax Maxus 2 mod is amazing. It lights up in neon colors that you can control the brightness, how long it stays lit up for, the kind of pattern the lights make (waves, breathing, pulsing, etc.), and the side where the control panel screen is located also lights up around the sides of it and is controlled similarly to the front but is done separately. It takes two external batteries, make sure you get the strongest ones that are recommended to go with it because they last FOREVER. I only have had to charge it 2x since I got it. It even came directly out of the box with about 30 minutes of vape time already in the batteries. It comes with a C-charger, but I recommend an external battery charger and getting another pair of batteries, so you always have batteries charged so you don't have to go without it while they're charging. It's healthier for your batteries, allows them to last longer, charge faster, and it is safer. Just make sure to take them off of the charger and put them in their respective plastic cases when they are fully charged, it can be dangerous to leave them on there for too long after they are fully charged. These batteries are super powerful.
The only reason I gave the kit 4 stars instead of 5 is because of the tank. It is a great, big size, comes with a spare coil and glass, rubber bands to prevent leaking, but I wish the air flow adjuster was at the top instead of the bottom, and the way to open the top to add juice is a little tricky to figure out. It also doesn't seem to fit together tightly and securely when you push it back into place after filling it. It is a bit wobbly and seems loose, like when they were making it they didn't tighten part of it or make one of the pieces the right measurement to fit together perfectly. So far, it hasn't opened on it's own, but I've only had it for less than a week, so time will tell.
Also, the whole to fill it with juice is too small. I've had a few times were juice has bubbled up and covered the hole so the juice starts pouring down the sides and my hands.
It hits decently, but I am looking forward to using the triple mesh coils I bought separately. They are supposed to hit better and at higher temperatures. The kit comes with duo mesh, so I vape at 50-60 watts comfortably. Usually, I prefer higher temps, like 70-80 watts. I am hoping the triple mesh allow me to do that and gives me a better hit.
Other than that, I love it, and the MOD IS AWESOME! DEFINITELY recommend it, just maybe with one of the new SMOK tanks.
The price is amazing btw, so affordable. Easy to use and set up. Good for experienced vapers or beginners.